Welcome to SoJam!
By Steve Ryan, SoJam Executive Producer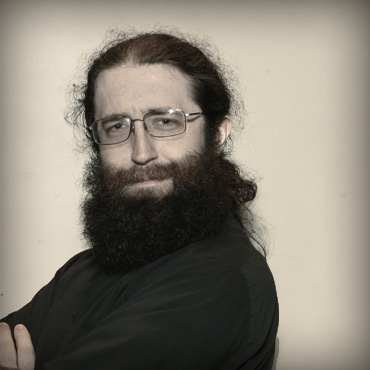 It's almost time, folks.  SoJam… is almost upon us.
This entry is the first in what will be a series of guest articles from people whose lives have been changed forever by the weekend we call 'SoJam.'
What is SoJam?
For the uninitiated – SoJam is a weekend festival dedicated to vocal music ('a cappella') in a contemporary style.  You'll hear what pop and rock music (and any other genre you can imagine) can sound like when the instruments are stripped away and the whole experience is created by the human voice. Original music is presented alongside re-imaginings of classic songs, in a style that can swing from the intimacy of a single, unaccompanied voice to the splendor of twenty voices locked in stunning harmony – nothing even comes close to the drama and humanity of an a cappella concert, and that's just the beginning of a SoJam weekend!  SoJam brings some of the best performers in the world to the stage to blow your mind, and then pulls them down off the stage for a full day of workshops, coaching, and master classes. You can learn how to elevate every part of your music, from songwriting to tuning to marketing.
For the SoJam Veterans – you've been to a SoJam or two, so you know all about the scholastic competition, the workshops, the professional showcase. For you, this is an intellectual pursuit, an investment.  You can go to some of the advance workshops you didn't make it to last year, you can schmooze with the talent, and use the weekend as a way to focus your group on new, more ambitious goals. When you're telling the newbies in your group about how mind-altering the live shows were, you maybe play it cool.  Sure, after the SoJam Showcase last year you were giddy to the point of incoherence, but that won't happen again, 'cause you've seen it all now, right?  You're an old hand at this…. But deep down inside, you know you're gonna lose it bigtime on Saturday night at SoJam.  It's okay, I understand.  That's what we're here for, year after year!
Put simply, SoJam is about pushing boundaries. A cappella is a musical tradition unlike any other, with an essential quality that derives from using the human body as the sole instrument.  That instrument may seem to have limitations – prescribed ways in which it can be used, alone or in ensembles.  At SoJam, we aim to break down these preconceptions and pave the way for a new generation of a cappella music.
My SoJam Story
My own journey with SoJam began as a competitor – my college group competed at the 3rd SoJam in 2005. We won, and we thought we were pretty slick… but let me tell you what, that group wouldn't even make it to the stage in this day and age. The world of collegiate a cappella has grown a lot in 11 years, and that's in part because of the way SoJam has been pushing boundaries and exposing new generations of a cappella singers to the best acts in the world.
By the time I graduated and left that group, SoJam had become my annual pilgrimage, my home away from home.  I come to SoJam (almost) every year to be refreshed and reinvigorated, to be reminded what is special and powerful about vocal music – SoJam has lit a creative fire in the hearts of many singers, and I count myself among them.
This year will mark my 11th SoJam and the 9th year I've volunteered on the team.  Along the way, I've helped design the curriculum, manage the budget, plan the competition, run sound for the showcase, and been a bouncer at the autograph table (seriously, you might not think a cappella nerds get rowdy, but just you wait).  2016 is the first year I've acted as SoJam's Executive Producer, and I couldn't be prouder of our team and the event we're putting together.
See you at SoJam.